Locations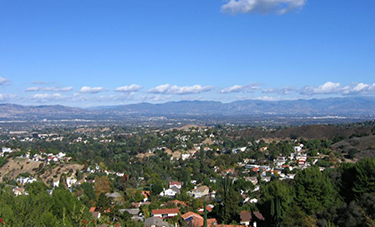 Sherman Oaks
13949 Ventura Blvd. Suite 320
Sherman Oaks, CA 91423
P: (818) 500-0400
F: (818) 691-0660
License #96DBO-44825
Our People
Our Sister Locations:
American Trust Escrow
Beverly Hills
433 N. Camden Dr. Suite #600-24
Beverly Hills, CA 90210
P: (310) 550-3330
F: (310) 385-7467
License #9631886 San Marino
2334 Huntington Drive
San Marino, CA. 91108
P: (626) 291-2232
F: (626) 309-1363
License #8631279 Los Feliz
1662 Hillhurst Ave.
Los Angeles, CA 90027
P: (323) 671-2255
F: (323) 671-2250
License #8631336
CV Escrow
La Quinta
47-350 Washington Street, #102
La Quinta, CA 92253
P: (760) 674-9830
F: (760) 776-6579
License #9632251 Palm Springs
1255 E. Ramon Rd
Palm Springs, CA 92264
P: (760) 325-7314
F: (760) 325-7324
License #8631568 Rancho Mirage
71-703 Hwy. 111, Suite 1B
Rancho Mirage, CA 92270
P: (760) 564-0281
F: (760) 340-9036
License #8631597
Escrow Trust Advisors
Brentwood
11726 San Vicente Blvd, Suite 320
Los Angeles, CA 90049
P: (310) 500-1381
F: (310) 500-1382
License #8631680 Pasadena
918 E. Green St., Suite 150
Pasadena, CA 91106
P: (626) 356-1876
F: (626) 356-1877
License #9632691
---
Location Info
Glen Oaks Escrow has been providing the highest standards of escrow services to California for over 20 years. For the past seventeen years, we've been awarded the title of "Best Escrow Company" by our community and have since grown into an organization that provides escrow services to clients throughout California.
With the evolution of technology and a quality staff of professionals, it is no longer essential to visit a brick and mortar office in order to complete your escrow transaction. As such, we are able to offer you three levels of service, customized to meet your specific needs, regardless of where you are located.
Office Locations:  Our four offices and eight sister office locations provide you with a full suite of escrow services, along with in-person support throughout the escrow process.
Signing Offices:  Glen Oaks Escrow signing offices provide you a venue to meet with a local representative who will assist you with support and expertise throughout the escrow process.
Mobile Notaries:  With a network of mobile notaries throughout California, we are able to facilitate the escrow process by traveling to a location that is most convenient for you. This allows you to complete the necessarily paperwork without having to travel to an actual office, while still receiving the quality service and attention we've provided to our clients throughout the years.
These specialized levels of service allow us to serve a larger region, while offering you the same level of professionalism, quality and prompt service that has been synonymous with our name for over two decades.