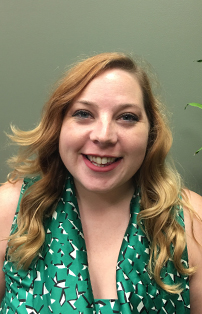 Jennifer is an Escrow Assistant at our Glen Oaks Escrow office in Sherman Oaks. She's been with us for nearly a year, but has already contributed a great deal to our team and organization!
Her charismatic personality, dedication to helping our Escrow Officers shine and efficient process for managing a great deal of things that are so very important to the escrow process.
We are so grateful to have her as part of our team! Meet Jennifer.
What is your favorite thing about working at the company?
My wonderful fun and funny co-workers 🙂
Tell us what a typical day at work for you entails.
Coffee, answering emails, taking stock of my desk, prioritizing to enable a smooth day, data-entry, laughing, phone calls with clients, packaging documents and general slaying.
What motivates you?
The thrill of a job well done.
How long have you been in the industry?
Six years
What is the one thing you can't resist?
A beautiful, floral gin and tonic.
What's the best book you've ever read?
Oh, it depends on what you're looking for! To the Lighthouse by Virginia Woolfe, East of Eden by Steinbeck, The Secret History by Donna Tartt, Cat's Eye by Margaret Atwood, The Year of Magical Thinking by Joan Didion, Fates and Furies by Lauren Groff
If you had to eat one meal every day for the rest of your life, what would it be?
Thai Red Curry
If you could do another job for just one day, what would it be and why?
New York Times Food Critic – for obvious reasons.
What's one item on your bucket list that you can't wait to check off?
To visit the Hermitage Museum in St. Petersburg.
---
Jennifer, we want to thank you everything you've contributed to our team and company! We truly value you and all that you do, so we're looking forward to many more years of having you on the team.