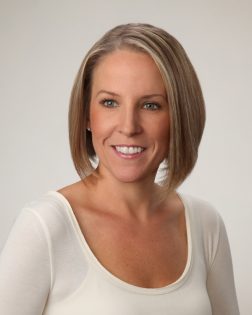 Kristen is an Escrow Officer who works out of our Glen Oaks-Glendale office, and we're extremely lucky to have her!
Over the years, she has worked diligently to create happy clients and manage successful escrows. Her keen attention to detail and motivation to go above and beyond when working with clients are just a few things that make her awesome!
She's been with us for over two decades, and we look forward to many more years of having her on our team. Meet Kristen.
What is your favorite thing about working at the company?
I love my bosses, the physical office, and the ability to self-manage and have a successful team.
Tell us what a typical day at work for you entails.
I come in the morning and at that time review the contracts and instructions for new escrows before they are sent out, audit files that have been processed, distribute work for the day, go through what each person on the team has on their desk, update the agents on all files that have docs in, docs signed, back, funding, etc. (done daily). Most of this is done by 10am. The rest of the day is spent managing the unit, problem-solving, taking calls, replying to emails and seeing clients.
What motivates you?
Positive feedback from clients, creating
How long have you been in the industry?
20 years
What is the one thing you can't resist?
Iced Tea
If you had to eat one meal every day for the rest of your life, what would it be?
Mac n Cheese
If you could do another job for just one day, what would it be and why?
Dog Walker
What's one item on your bucket list that you can't wait to check off?
Retire : )
What's the best book you've ever read?
The Reader
---
Kristen, thank you for all that you do for our team and the clients! We are very grateful for you and know that everyone who has had the opportunity to work with you shares this sentiment.