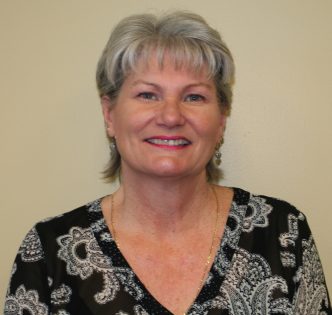 Meet Lynn Marquez.  She's an Escrow Assistant at our Glen Oaks Escrow Valencia office and has been with us for four years. Lynn is one of those people that truly loves helping others obtain the home of their dreams. Her dedication and hard work are apparent daily as she works diligently to help ensure buyers close their escrows.
Cheers to many more years, Lynn!
What is your favorite thing about working at the company?
I enjoy the people I work with, our bosses are great.
Tell us what a typical day at work for you entails.
Lots of emails, phones and mobile home escrows to work on.
What motivates you?
The enjoyment you see when you close an escrow, and the buyers are so happy.
How long have you been in the escrow industry?
Approximately 20 years.
What is the one thing you can't resist?
Chocolate
What's the best book you've ever read?
The Hunt for Red October.
If you had to eat one meal every day for the rest of your life, what would it be?
Fried chicken
If you could do another job for just one day, what would it be and why?
Emergency room nurse. I think it would be pretty exciting and like escrow, you really have to think very quickly
What's one item on your bucket list that you can't wait to check off?
To see Niagara Falls.
__________________________________________________________________________
Lynn, we want to sincerely thank you for all of your hard work and dedication to our team and clients! We are so lucky to have you.