Certified Escrow Officers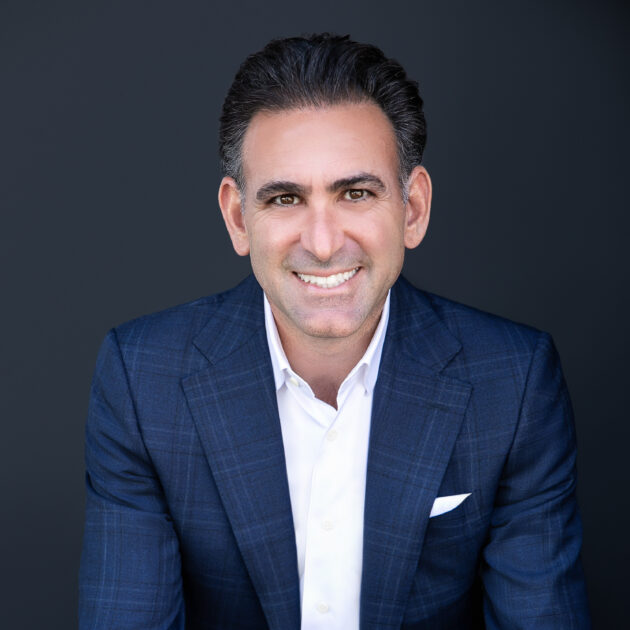 Read Bio
Eric started his escrow career as a sales representative for an independent escrow company in 1993, joining Glen Oaks Escrow in 1996 as an assistant escrow officer, working with Scott Akerley, owner/manager and top producing escrow officer at the time. Eric was quickly promoted to Escrow Officer and soon became the top producing escrow officer for Glen Oaks Escrow with his unsurpassed level of client service and experience.
Eric is one of the elite members of the California Escrow Association (CEA), having been granted in recognition of his through knowledge, the professional designation title of Certified Escrow Officer. The designation is awarded only after meeting the required experience and education requirements and successfully completing the appropriate examination. Professional Designation holders are required to demonstrate their knowledge by maintaining continuing education credits and maintain membership in the CEA.
Eric is well versed in all technical aspects of any real estate transaction. He is a trusted resource for information and you have direct access to him for fast answers and expert service. From commercial and industrial real estate to residential, refinance and tax deferred exchanges, Eric has the expertise to deliver the highest quality escrow service in the industry, personalized for both first time buyer and seasoned investors.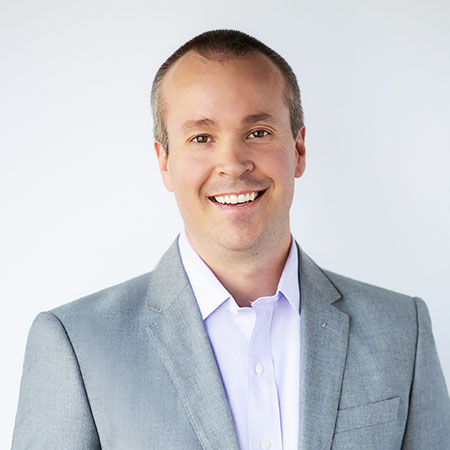 Read Bio
The complexities and intensive procedures of the escrow process can be confusing and hard to understand, requiring a skilled professional to provide sound advice and guide the way. John Salmon, Certified Escrow Officer and Notary Public, has the innate ability to effectively communicate and instill understanding in his clients every step of the way. His previous experience in the escrow industry coupled with a bachelor's degree in Business Finance from the University of Arizona, provides the perfect combination for excellent service that meets and exceeds all client expectations.
John has immersed himself entirely in the real estate industry through his career and personal investment activities and entrepreneurial ventures. His interests have led him to start a lucrative niche sports travel agency as well as being an active partner in a real estate investment firm specializing in obtaining cash flow positive, long-term rental properties. As an escrow officer he handles a wide array of residential and commercial escrow transactions. His umbrella of specialties includes regular sale and refinance escrows, bank-owned REOs, and short sales for the first-time home buyer or seller through the seasoned investor.
His dedication to his clients and his profession presents him with continuous opportunities to steam-line processes, integrate innovative strategies, and implement new technologies to make the client experience as easy and pleasurable as possible. John looks forward to being an integral piece and dependable partner for your next transaction at Glen Oaks Escrow.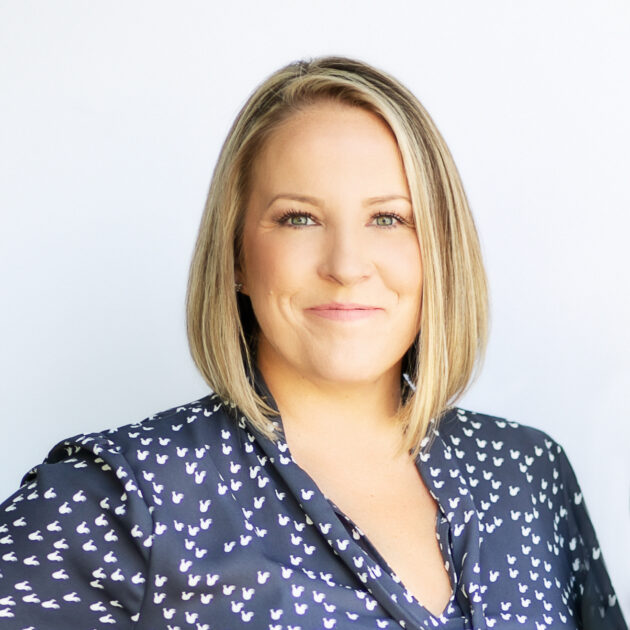 Read Bio
Kristen Hartwick began her escrow career with Glen Oaks Escrow in 1996, quickly advancing to Escrow Officer and consistently being one of the top producers of the company.  Kristen is highly versed in the technical aspects of any real estate transaction, whether it be a residential sale, commercial property or tax deferred exchange and reverse exchanges, as well as the company expert on escrows for condo conversions and brand new condo subdivisions.
Kristen participates in continuing education and received her certification from the California Escrow Association in 2004. She also mentors and trains new escrow officers, escrow assistants and teams for Glen Oaks Escrow, whether it be on the specific transaction details, advisory, team set up and processes, as well as the management aspects required of an escrow officer while managing a team and perfecting systems while doing so.  After 20+ years as an escrow officer, she made a move to work in management full time for the company, and successfully divided her escrow desk between three of the escrow officers on her team, all of which she supports and manages while they now continue to thrive and are consistently top producers for the company.
Glen Oaks Escrow attributes its growing success to Kristen Hartwick's unsurpassed level of client service, dedication, expertise and knowledge.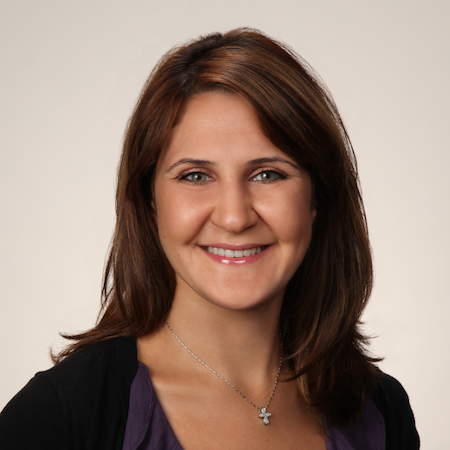 Read Bio
For nearly a decade, Alenoush Hartenian has been providing Glendale and surrounding cities with her services as an Escrow Officer with Glen Oaks Escrow.  Her dedication is well-known and rewarded by a steady stream of business from longtime clients and referrals.
"Growing up with family in real estate gave me a firsthand view of the demanding pace and daily problem-solving that defines real estate transactions," she commented.  "Working with Glen Oaks Escrow has been a joy because they truly understand the nature of this business.  The foundation of industry knowledge here is profound and the management support exceptional. As a result, I'm able to respond to the needs of my clients with the highest caliber of professionalism and efficiency. I've been at Glen Oaks Escrow from day one and have never given a thought to being anywhere else," she stated.  Alenoush specializes in residential, commercial, short sales, REO, refinances and Co-ops.
Outside of the office, Alenoush enjoys spending time with friends and family and can often be found on long nature hikes.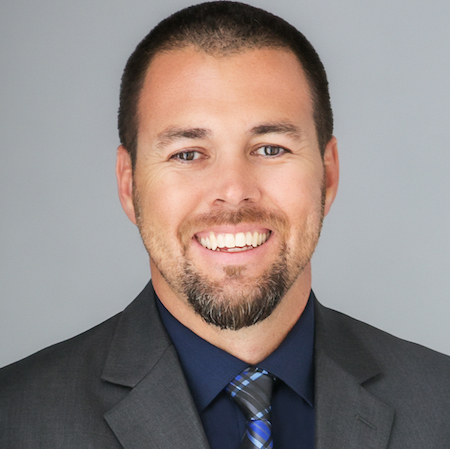 Read Bio
An Escrow Officer with over a decade of industry experience, James Isham joined Glen Oaks Escrow in 2007. He grew up in Southern California surrounded by a vibrant real estate market and a family well-versed in the business.
"My mother has had a long and gratifying career as a Title Representative which spurred me to consider real estate as well," James commented. "I chose escrow because I love the opportunity of helping people. " James worked with several independent escrow companies before coming to Glen Oaks Escrow. "The experience here is truly different," he said. "Our technology is state-of-the-art and management encourages personal growth all of which benefits our clients in greater responsiveness, faster turn times and exceptional customer service. It's just worlds apart from any other escrow company." James is a member of the Santa Clarita Escrow Association and provides escrow services for residential resale, refinance, short sales, REOs, and FSBOs.
A proud father who enjoys spending his free time with family, James also enjoys the occasional game of basketball with friends and colleagues.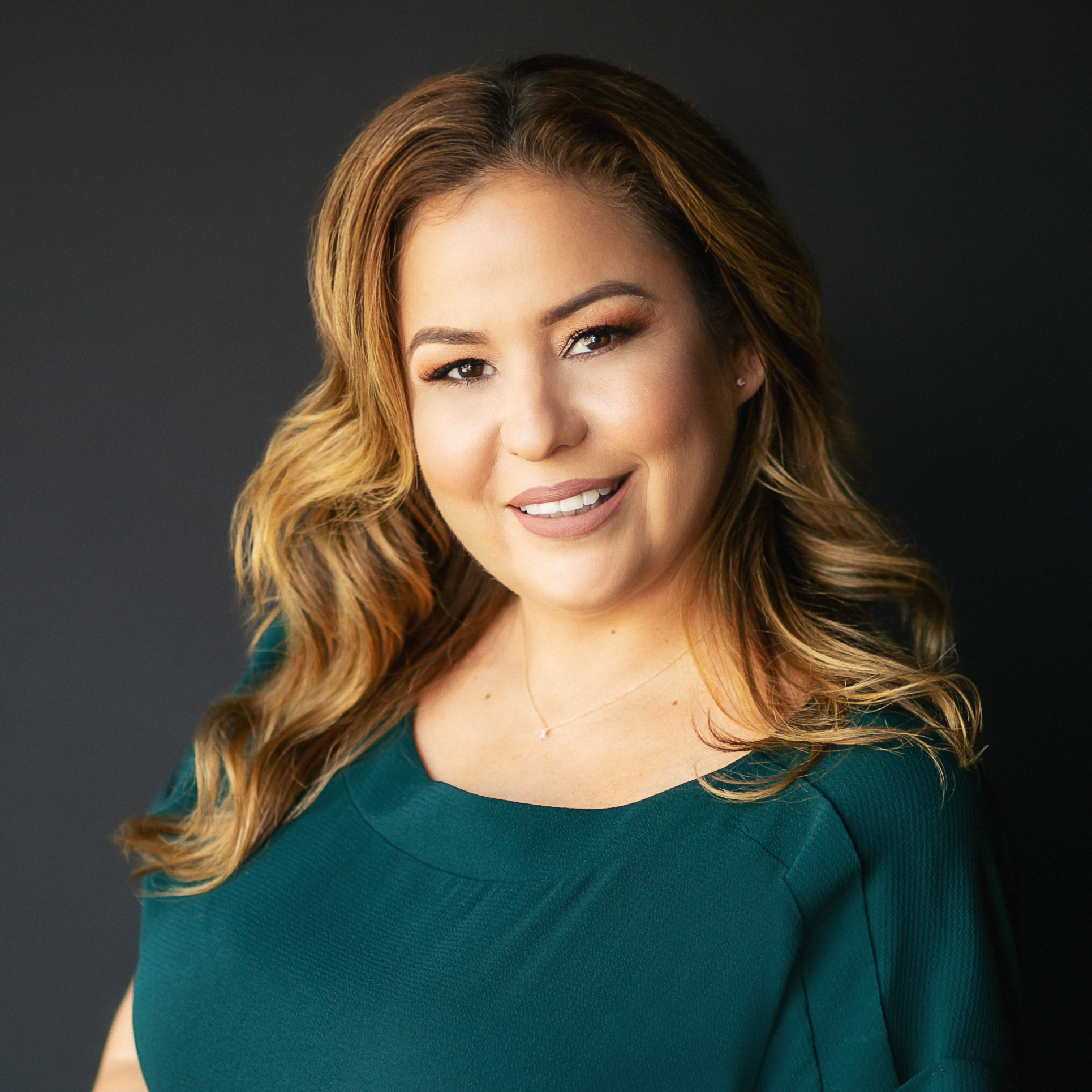 Read Bio
A member of the Glen Oaks Escrow team since 2003, Janette Lomeli brings a wealth of experience to her position as an Escrow Officer.  For more than a decade, she has worked in both title and escrow, providing her clients with a wellspring of knowledge that is well-served managing complex transactions and all manner of escrow dealings.
Janette's professionalism and sunny personality has led to significant repeat business from selling agents who appreciate the hands-on service she delivers.  "Helping people is at the core of why I am an Escrow Officer," she offered.  "I came to Glen Oaks Escrow because the company is extremely professional without being institutional. The positive atmosphere and hands-on management enables me to provide superior service to my clients."  She is a member of the California Escrow Association and is also a Notary Public.
Janette's also at the top of her game when she's not at the office.  She and her husband can be found most weekends at baseball diamonds or soccer fields holding up the cheering section for their three children.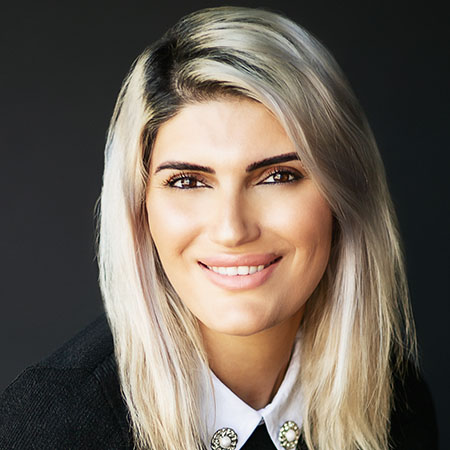 Read Bio
An escrow professional since the year 2000, Nazeli likes the challenge of perfecting a file and working under the pressure of timelines. Nazeli joined the dynamic team at Glen Oaks Escrow because of their commitment to excellence and their endeavor to create a pleasant experience for their clients. She always commits herself to a high standard of "Result-Oriented" leadership. She adheres to a work ethic that respects hard work and expects exceptional quality.
To Nazeli, success depends on a STRONG commitment to customer satisfaction and a constant focus on the closing date. Nazeli provides escrow service to all of California and works on all types of residential escrows including resale, refinance, short sales, REOs, TICs and commercial. She is bilingual in Armenian and English.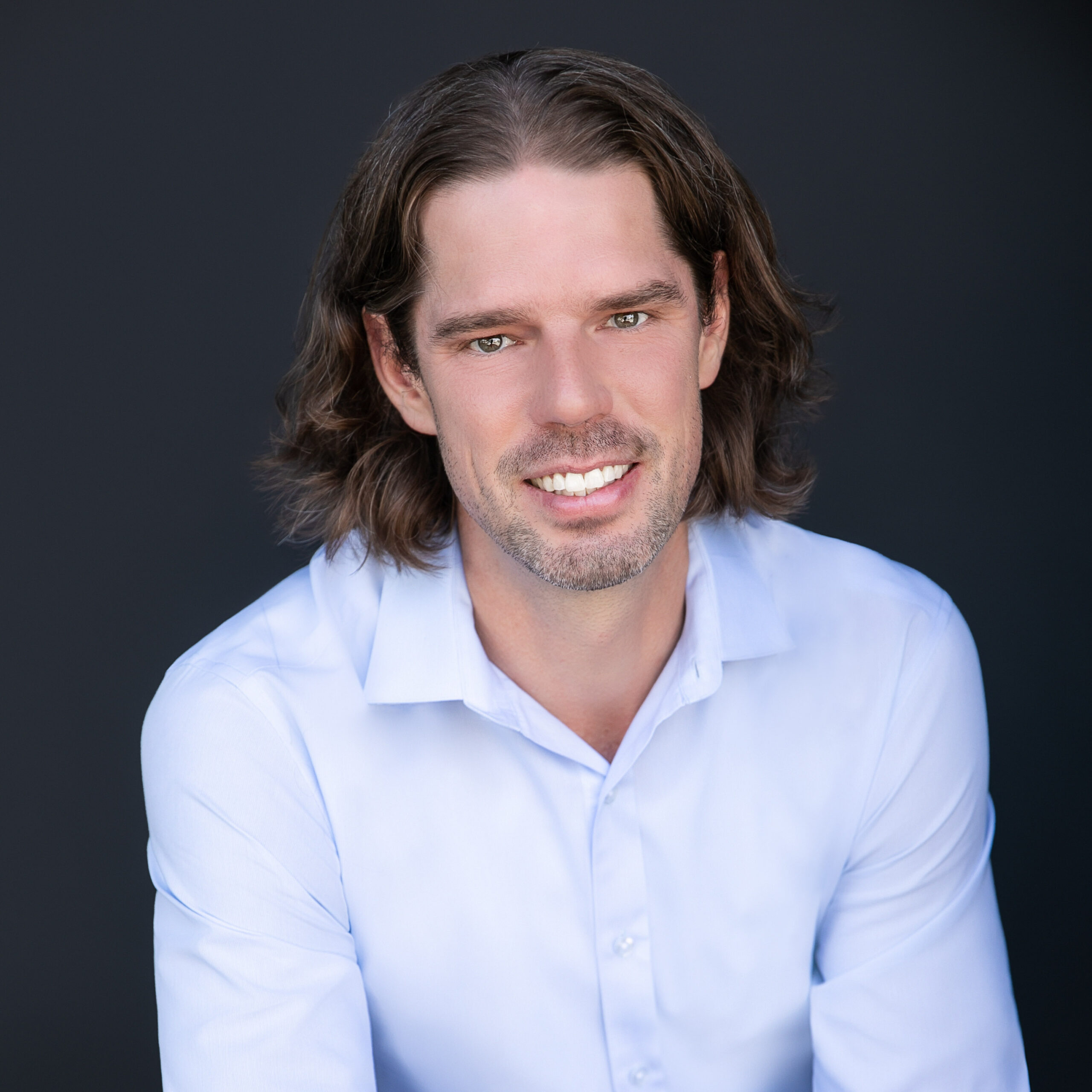 Read Bio
Scott Parisen has been an Escrow Officer for six years and offers a comprehensive base of experience, most notably in REOs, regular sales, short sales and refinance. He came to Glen Oaks Escrow in 2008 based on the company's unparalleled reputation for superior customer service and its progressive corporate philosophy.
"I was impressed by Glen Oaks Escrow's use of the latest resources and technology," Scott commented. "Their priority above all else is the client experience which aligns with my own belief. Nothing is overlooked in their efforts to ensure the highest standards." Scott's personable nature, responsiveness and keen ability to handle any challenge have earned him a loyal following. He is committed to providing his clients with a smooth and proficient closing experience.
In his free time, Scott enjoys adventurous pursuits that keep his mind sharp and his adrenaline running including sky-diving, snowboarding in the local mountains and ocean kayaking.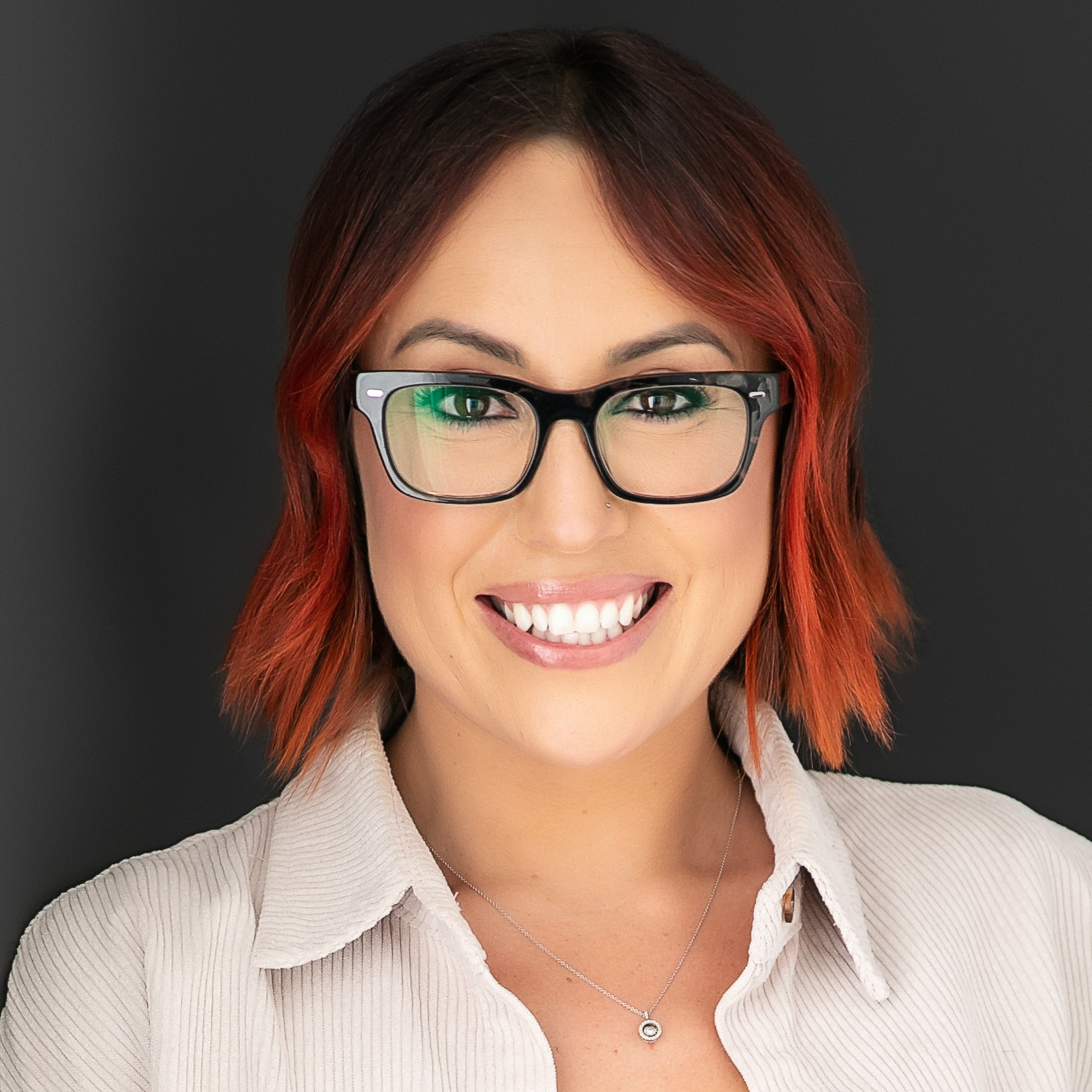 Read Bio
S
Amanda Romo serves as an Escrow Officer at Glen Oaks Escrow in Glendale. She started her career in the hospitality and tourism industry in a marketing role. There, she gained invaluable experience and skills that she uses in her current position to help clients have the most enjoyable and successful escrow experience possible. 
Her expertise in providing exceptional client communication, ensuring clients receive the very best service, and leveraging her in-depth critical thinking skills are just a few of the reasons why she has made raving fans out of all the clients she has served. 
Currently, Amanda focuses on traditional resale and probate transactions. Regardless of the transaction type or how complex the situation is, she lives to meet time-crunch deadlines, hit the closing date on time, and execute a seamless closing. 
When Amanda isn't occupied serving clients, she enjoys a very active lifestyle that includes off-roading, visiting sand dunes and the desert, and relaxing at the beach.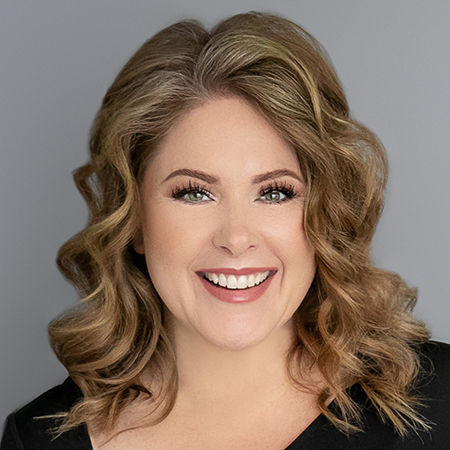 Read Bio
Alison Opalk is an Escrow Officer at the Glen Oaks Escrow office in Glendale, and she brings nearly two decades of industry experience to her role. Over the years, she has built long-lasting relationships with real estate professionals, home buyers, and home sellers due to her treating people with compassion and exceeding their expectations during the most complex transactions.
Alison has an innate ability to find solutions for virtually every challenge, and she uses her transparent communication skills to make clients feel at ease. In addition to successfully managing traditional resales, she also specializes in tenancy in common properties and can successfully navigate through any situation that comes her way.
When Alison isn't busy creating raving fans out of clients, she enjoys camping, hiking, mountain biking, fishing, and spending time with her family doing all of these activities.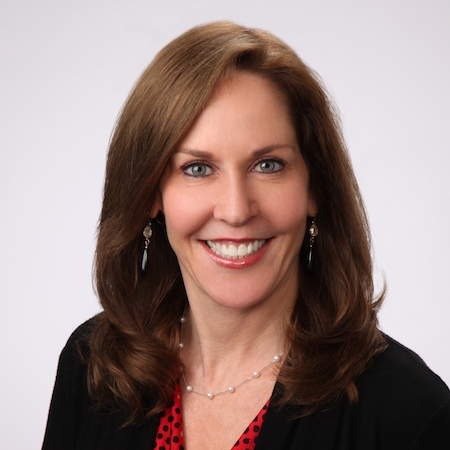 Read Bio
When it comes to business development, Jessica Kalkin knows how to keep a ball in play. She has more than 17 years experience in the high-powered, high profile golf industry where she was integrally involved in sales, marketing and sales management for a host of private golf clubs. Today, she applies that professional expertise in her position as Business Development Representative at Glen Oaks Escrow.
"I had reached a plateau in the golf industry and was ready for a change," Jessica said.  "Glen Oaks Escrow presented an opportunity that enabled me to make a lateral career move and utilize my skills in a very dynamic industry." Her strength in promoting brand awareness and facilitating strategic relationships are key aspects of her daily responsibilities at Glen Oaks Escrow. "I love getting out into the real estate community and sharing the exceptional capabilities and quality of service found at Glen Oaks Escrow," she shared.  Working closely with management, she provides strategic oversight and tactical execution in all aspects of the sales and marketing process.
Jessica's boundless energy carries over into her personal life, which includes a devotion to physical fitness. When she's not training at the gym, she enjoys volunteering at Cedar Sinai Hospital, spending time with friends and family and catching as many Los Angeles Lakers games as possible.
Jessica is a member of the South Bay Association of Realtors and the Women's Council of Realtors.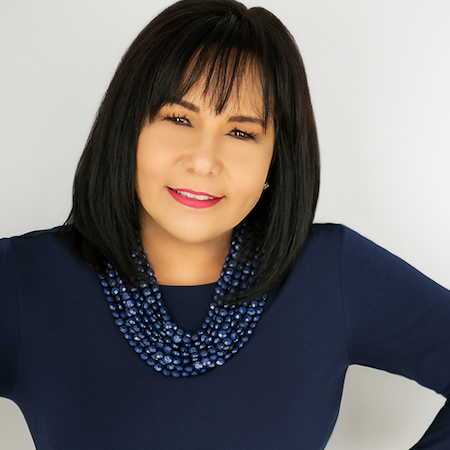 Read Bio
Sally Barerra has more than two decades of experience in real estate with a significant portion serving the title business in customer service and sales. Sally's vast experience and background make her an easy problem solver for many transactions. That career path took a turn when she had a chance meeting with longtime colleague and CEO of Glen Oaks Escrow (GOE), Scott Akerley. Today, Sally is in charge of business development at GOE where her exuberant and caring personality have found the perfect home.
"There is no similarity between title and escrow," Sally explains. "Title is selling paper. Escrow is all about people and relationships. It's very rewarding." Like a casting director, she sees her role as matching the right client with the right escrow officer. The culture at GOE is supportive of her efforts, providing state-of-the-art technology, continued education and an open door policy. "I really like the fact that the company is big, but the people treat each other like a small boutique company. It's a family environment." Sally is bilingual in English and Spanish and involved in the National Association of Hispanic Real Estate Professionals (NAHREP), Montebello District Board of Realtors, Downey Association of Realtors® Inc., Asian Real Estate Association of America (AREAA) and Real Estate Owner's Management Association of California (REOMAC).
Sally enjoys sharing her knowledge and frequently holds educational seminars at the office for lenders, realtors, homebuyers and anyone interested in learning more about the trends and regulations that continue to shape real estate and escrow transactions. "I introduce everyone I meet to GOE because I know they will ultimately become raving fans."
Regional Escrow Operations Manager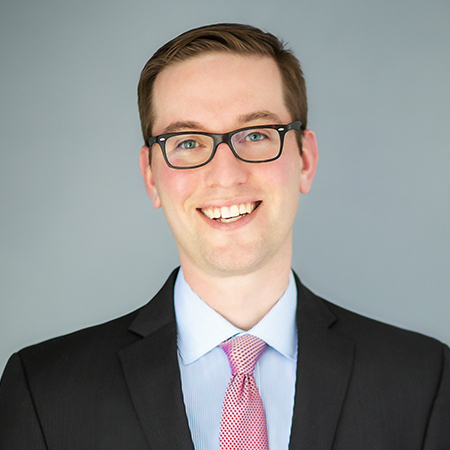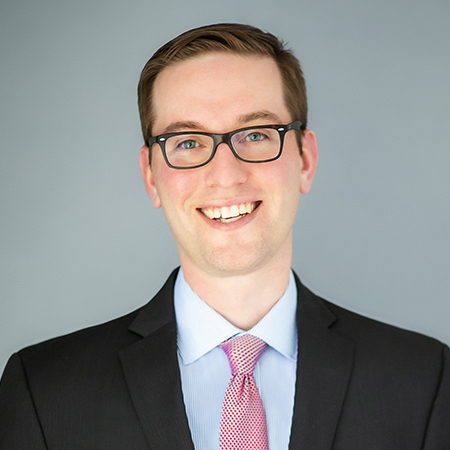 Read Bio
Chris Karas is a Regional Escrow Operations Manager at Pango Group and brings a wealth of passion and experience to his role. 
With a background in financial services and business relationship management, he works diligently to empower his team, while ensuring that all aspects of the transaction run smoothly to exceed client expectations. 
In addition, Chris possesses impeccable problem-solving skills, which allows him to continuously figure out solutions to often complex situations, assist his team in doing the same, and build even stronger internal and external relationships.  
In his previous role, Chris was awarded the Citizens of Excellence Award, which was given to the top 5% of employees within the company. This recognition only further illustrates his ability to successfully build relationships and support the Pango Group's mission, vision, and values. 
When Chris isn't working, he enjoys hiking, camping, golfing, and traveling to new places.